Watering your garden is not all about having a suitable hose. You can only have a wonderful watering experience when you attach the right hose reel to your Hose. A hose reel will organize your Hose and make it more efficient.
I'm sure you don't wish to struggle with the rigors of burst fittings and tangled or knotty hoses. Both retractable and manual hoses are excellent hose reels and get even better from topnotch hose reel manufacturers such as recoil. They are the surest way of quieting the persistent hose reel problems.
Get the right hose reel, and you're on your way to enjoying a pleasuring watering experience. The retractable and manual hose reels are great, but many users are usually perplexed as to which one is right for them.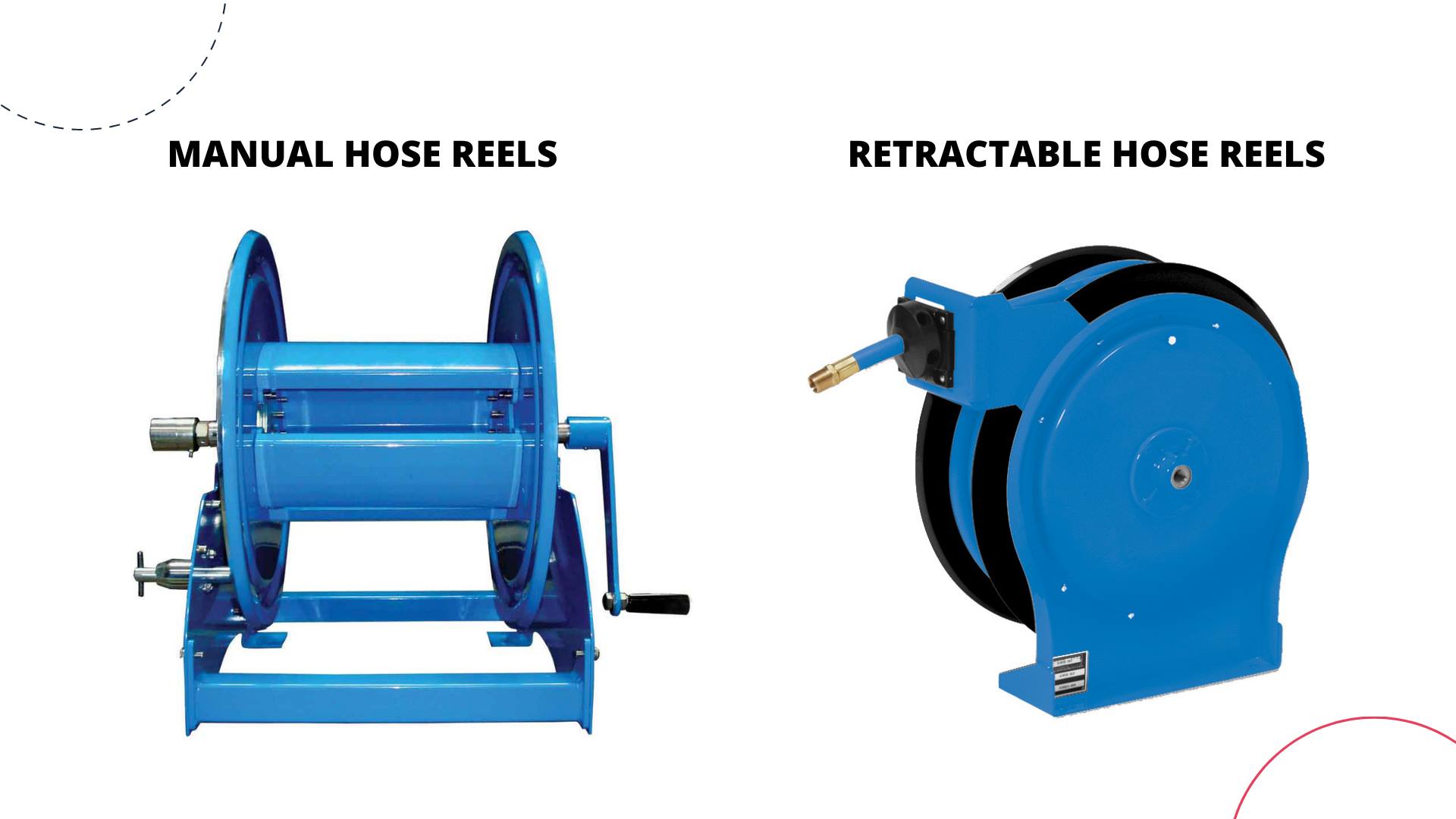 There are many things to consider when selecting which type of hose reel is right for you. Here, we will show you some benefits of each kind of Hose reel so that you can choose as per your needs.
4 Benefits of Retractable Hose Reels
1. You don't need to carry your retractable hose reel around because you can mount your retractable hose reels on a wall. With this, you will be able to pull out your hoses and slide them back with ease. Retractable hose reels will sure become your best friend because, with a retractable hose reel, you can water your garden with ease and sheer simplicity.
2. Consistent exposure to the summer sun can damage the Hose. But the frame of the retractable hose reels is resistant to Ultraviolet. So, it protects and extends the life of your hoses. More so, while undertaking the watering of your garden, your hoses will be clean, and your hands will be clean as well.
3. Retractable hose reels retract the hoses with ease. It has a sturdy spring, and it operates on a unique laying system; hence, there is a very minimal chance for your Hose to develop knots and kinks.
You can automatically wind, rewind, and coil up your Hose, thus reducing the hassle of spraying water on your garden.
4. Retractable hose reels are custom made hose reels. They are very versatile, and they come in a plethora of forms and materials. The sizes are variable; hence, it is perfect for virtually all measures of Gardens.
4 Benefits of Manual Hose Reels
1. Manual hose reels are very durable, as they are available in several materials, such as Aluminium and steel. They are a perfect choice if you are working on industrial tasks.
2. Manual hose reels are ideal for outdoor watering during vacations and, harsh climates, and winter outings because you can detach and reattach the Hose with ease using the Quick-remove mechanism.
3. You can detach and attach several hoses of different lengths and sizes to the hose reel. This makes it ideal for a large garden. The rotation can be carried and kept on the ground at any point in the park.
4. The winding is done manually, and it is ideal for use in a place where you have many water sources. More so, it is a perfect-fit for rough terrains.
Wrapping Up
On the whole, both the retractable and manual hose reels come with inherent pros and cons. There is a need for you to be knowledgeable about them before choosing a hose reel. Most importantly, you must consider the size of your garden, the season, the terrain, and the size of the job. Manual hose reels are ideal for industrial purposes, while retractable hose reels have automated retractors, which will ease your watering experience.