Recolia Hose & Cord Reels, the leading hose reels manufacturer, has been providing industries across Australia and New Zealand hose reels that are customized to suit the individual needs of the industries. With a state of the art manufacturing unit in Australia, the best quality raw materials, the cutting edge technology makes Recolia Hose and Cord reels a favorite with the industries. The stringent quality tests and the expertise gained from over thirty years of manufacturing hose reels enable Recolia Hose and Cord reels to last longer and perform better.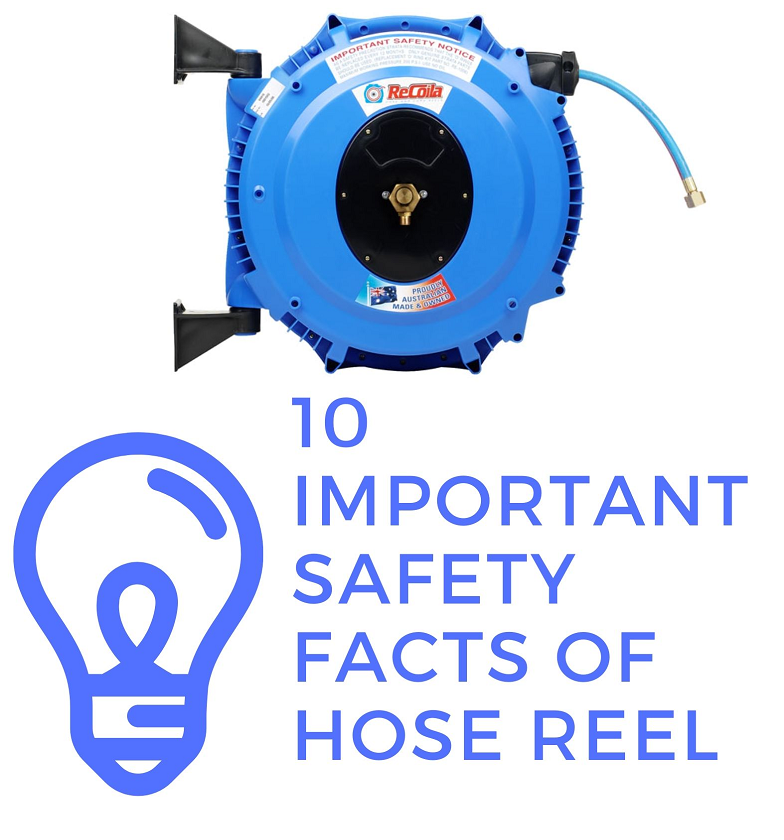 Hose reels add to the overall productivity and safety of any industry. To ensure that an enterprise uses the best of the hose reels, it is essential to know the ten most essential safety facts of hose reels. 
Identifying the requirements: The first step while installing a hose reel is to identify the needs of the industry. For firefighting, hose reel is not ideal for washing the workspace floor, nor is a drinking water hose suitable for processing food. 
Determining the type: Hose reels come in different lengths, materials, and fittings. They can be automated or manual. A mechanical hose reel can be an ideal choice for installation in a work truck but can be hazardous in a work environment that has a congested workspace.
Winding Speeds: Most regulatory boards across the states have a standard speed limit for automated winding hose reels. Thus the hose reels must adhere to the limits. 
Easy usage: A good hose reel does not require effort while being used. Recolia Hose unwinds and winds effortlessly. 
Zero Jamming: A jammed hose reel can be the worst nightmare. A hose reel mechanism that is jam-proof should be the only choice.
Materials used: The raw materials used in the manufacturing of the hose, reels, and the fittings ensure that the hose reel lasts long, and the hygiene standards are maintained. A hose reel with low-cost materials will rust and will result in spillage and leakages.
Temperature and Pressure: Determine the right temperature and pressure that a work demand is a critical factor while installing hose reels. Firefighting hose reels and Fire hose reels must endure high temperature and pressure.
Hose drum radius: A hose will only last and function properly when the hose drum radius is in proportion to the minimum hose bend radius. A tube winded to a hose drum that has a more significant range than the minimum bend radius of the hose will capture it.
Operator friendly design: The hose reels must have an ergonomic design to ensure that it doesn't fatigue the operator and hampers productivity.
State of the Art Technology: A hose reel that has the latest and the best technology to ensure ease of handling and high safety standards is the typical installation.
Hose reels ensure safety and increase productivity, installing the one that is positive on all the ten safety counts can be a wise investment.